Customer Hotline: +65 6593 3691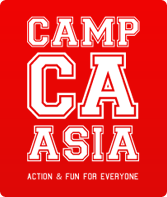 Terms and conditions
BOOKING
All bookings are taken through a fully automated booking system online. Full payment is taken by credit card at the end of the booking transaction and then an email confirmation of your booking is sent. Full payment is regarded as acceptance of the booking conditions.
REFUND POLICY
All camps, buses and merchandise are fully prepaid prior to the camp commencement date. Once you have confirmed your weekly holiday camp or eight week Saturday program, and/or bus by making payment, no cancellations or refunds will be allowed including for late arrival or early departure of camp or program. You are allowed to change your weekly holiday camp, eight week Saturday program and/or bus booking to another date if 10 days' notice is give and subject to availability. Please see below for more clarification on changing your holiday camp or Saturday program.
CHANGING YOUR BOOKING
You may make changes to the weekly camp or eight week Saturday program and/or bus date that you wish to attend or the activity that you wish to undertake. Changes can be made online at www.campasia.asia up to 10 days prior to the holiday camp or Saturday program commencement date. In the event that you wish to change your holiday camp activity or Saturday program and/or bus date to a future date during the camp season, you may do so free of charge, subject to availability. Our holiday camps and Saturday programs run at various times throughout the year. In the event that you wish to change the activity you will undertake during the holiday camp or Saturday program to another activity, additional fees may apply if the cost of the activity you wish to change to is more than the cost of the activity you are currently confirmed to undertake.
CAMP CLOSURE
In the event of a medical event or circumstance within or affecting Singapore that requires Camp Asia to be closed by the relevant Singapore authorities, Camp Asia will not be obliged to refund all or any part of the fees for any period of closure. In this situation Camp Asia will make arrangements, where practicable, to ensure continuity of Camp Asia activities or failing which, will issue a credit note which will be valid until the end of the Camp Asia season for the following year which will be August 31st.
WEATHER
During holiday camps in the event of inclement weather, alternative areas and/or activities will be allocated. During Saturday programs alternative areas and/or activities will be allocated except for swimming, where there will be only one make-up class per season on a Sunday should classes be cancelled due to inclement weather.
INSURANCE
All children in our care are covered by our Public Liability Insurance but please ensure your child has up to date Accident Insurance.
FIRST AID
In the event of an accident, first aid will be administered to children in our care, and the emergency services will be called if necessary, unless advised to the contrary. During our weekly camps, essential medication must be handed in to the Site Manager for safe-keeping. As we take our duty of care very seriously, we have on site a fully trained nurse and Camp Asia staff are certified in First Aid and CPR (adults & pediatric) taught by an accredited trainer, through American Safety and Health Institute (ASHI). This includes the use of EpiPens and Automated External Defibrillators. All staff are required to complete anaphylaxis training through Australasian Society of Clinical Immunology ad Allergy (ASCIA). Please note that there will be no nurse on site on Saturdays however, our support staff and coaches on duty on Saturdays are certified in First Aid and CPR. In the event of an accident, first aid will be administered to children in our care, and the emergency services will be called if necessary, unless advised to the contrary.
AVAILABLE DATES AND ACTIVITIES
All the information in our literature was correct at time of print. Changes may occur and Camp Asia will try to inform parents as quickly as possible. Activity programmes are subject to change in the event of unsuitable weather or other circumstances beyond our control.
PHOTOGRAPHY
Please be aware that we occasionally take photographs of children on camp for our promotional material. Children may also like to take photographs of each other to remember their time at camp. Please advise Head Office when you book if you have any objections.
DATA PROTECTION
You consent to Camp Asia collecting, using, retaining and disclosing personal data, for the purposes of safeguarding and promoting the welfare of your child, and where necessary, for the legitimate interests of Camp Asia and ensuring that all relevant legal obligations of Camp Asia are complied with. You give your consent to such collection, use, processing and disclosure provided that at all times any collection, use, processing or disclosure of personal data is done lawfully and fairly in accordance with the Personal Data Protection Act (Act No. 26 of 2012). You also consent to Camp Asia's affiliates issuing promotional materials to your email address as provided to Camp Asia for marketing purposes.
CHILD PROTECTION
Camp Asia is an equal opportunities employer and also welcomes all children regardless of their gender, ability, race or religion. Each child attending camp is of equal value and is entitled to equal access of opportunity. We operate a zero tolerance policy to discrimination or bullying of any kind. Camp Asia has legal obligations in relation to Child Protection. As a caring organisation, any suggestion of child abuse or neglect will be investigated and reported to an official agency.
SPECIAL NEEDS
It is our policy not to exclude any child due to special needs, wherever possible. The needs of each child vary, so decisions are made on a case-by-case basis, depending on the level of support each individual child requires to enable them to fully participate in and enjoy activities at Camp Asia. We request that parents of children with special needs contact our Head Office to discuss how we can best accommodate their child, and consider whether any special arrangements need to be made.
CHILD EXCLUSION
On rare occasions, a child proves incompatible with the general well-being of camp e.g. bullying, disruptive or aggressive behaviour, special needs not previously known by management, not potty trained attending a full day camp. We reserve the right to exclude such children. No refund will be made for any remaining days booked, and any costs associated with the exclusion, including transport home, will be the parent's responsibility.
PARENT FEEDBACK
We aim to provide the best possible care for all children, at all times. Please tell other parents if you are happy with your experience! If you have concerns or suggestions, please tell us. We value your feedback and use it to develop and improve our services. Concerns should be raised initially with your child's Teaching Assistant or the Site Manager for more serious issues who will inform the Camp Asia General Manager and will attempt to resolve the issue to your satisfaction.