Customer Hotline: +65 6593 3691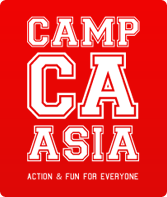 camp asia has fabulous facilities
Fabulous facilities? You bet.
Well actually, we'd describe them as "awesome".
At Camp Asia, we admit we're totally spoiled by the facilities on offer at our amazing venues. That's because for our holidays camps and weekly programs we hijack the campuses of two of the top international schools (we asked them first and they said it was cool). The stuff those guys have to play with is "leading edge", "state-of-the-art" or any other buzzwords you can think of that mean "fantastic".
And naturally, your little charges will be safe and secure, just like in semester.
They're a breeze to get to as well …by automobile, bus or MRT. We even have a cool (and really convenient) camp bus service you can try out.
Venue: Stamford American International School

Where? 1 Woodleigh Lane (off Upper Serangoon Road) Singapore 357684
Web: www.sais.edu.sg
Totally amazing $300 million campus houses world-class academic and athletic that are second to none - 3 swimming pools, 2 rock climbing walls, a 500 seat theatre, dedicated music, IT and art rooms, 2 sports arenas and sports field. Centrally located at 1 Woodleigh Lane (Off Upper Serangoon Road) next to Woodleigh MRT and a short drive from major expressways.
Getting there and back:
MRT - Woodleigh (Doorstep)
Buses - #13, #100, #107, #107M, #133, #135, #147, #155, #853, #853C and #NR6 stop right outside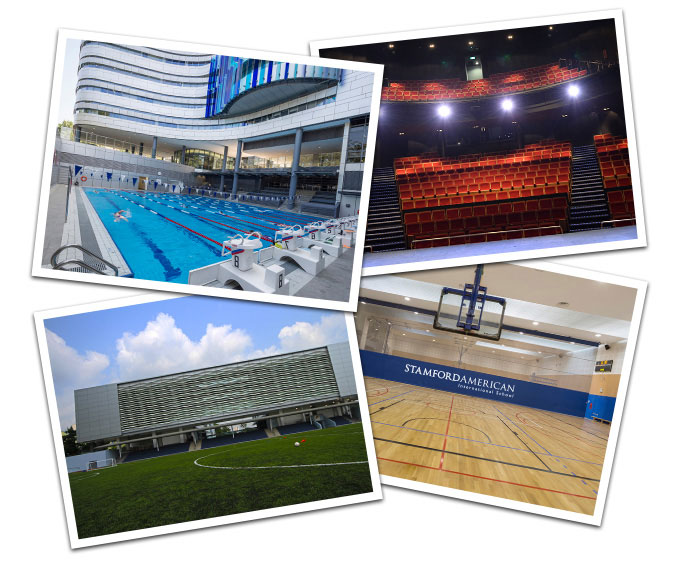 Venue: Australian International School

Mega campus with extensive facilities spread over well-spaced grounds in central Singapore, unusual and unique for an international school. Their facilities including 2 soccer fields, swimming pool, 3 gymnasiums, cooking classroom, dedicated music, IT and art rooms make them an excellent camp venue. Just five minutes walk from Lorong Chuan MRT and with the CTE on its back door, access to the School is so convenient.
Getting there and back:
MRT - Lorong Chuan (8 minute stroll)
Buses - #73, #105 and #159 stop right outside