Customer Hotline: +65 6593 3691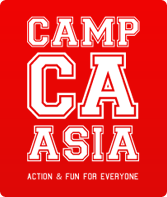 camp asia has experienced & committed staff

Meet the team. We love these guys, and so will your kids!
We're passionate about providing your kids with a top quality summer camp experience. That's why we recruit and develop dedicated, highly experienced staff who are passionate about teaching and looking after them – and ensure your peace of mind.
The guys and girls on our team are hand-picked for their experience, qualifications, character and attitude
100% are either fully qualified teachers and teaching assistants with relevant coaching and teaching backgrounds or staff skilled and experienced in the area they teach and really know what they're talking about with years of experience as a drama teacher, professional chef or sports coach
They're all interviewed, reference and background checked according to our recruitment policy
They're all are trained to ensure they meet our high standards
They're all over 18
We've picked team members who not only fulfil our camp program goals, but are a perfect match for the age ranges and needs of your kids.
Other Key Staff Onsite:
Site Manager: Your key points of contact during the camp. Responsible for the day-to-day running of the camp and venue. They ensure all our activities are fun, exciting and safe. If you need to change pick up plans, check your little one is happy or many more bookings. They're the people to contact – anytime.
Site Nurse: A qualified nurse experienced in working with children at international schools. He or she manages health checks of all the kids every morning, looks after and administers any medication and first aid where needed at camp.