Customer Hotline: +65 6593 3691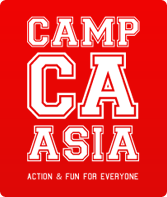 General FAQs
Here are some questions we often get asked by Parents before they book a camp with us. Hopefully you will find the answer to your questions here - otherwise please feel free to call us on +65 6593 3691 or email info@campasia.asia!
Q: What's the latest I can leave it to book before the camp actually begins?
A: In most cases we keep bookings open until the weekend before camp starts, but we always say book early to avoid disappointment due to high demand. Visit our Camp Availability page to check spaces, or call +65 6593 3691 / email info@campasia.asia and we'll try to assist with late requests.
Q: The camp I'm looking at starts four days before my child's birthday, so technically she can't get in. Do you make any allowances?
A: Yes, although every circumstance is different. You'll need to give us a call on +65 6593 3691 or drop us an email at info@campasia.asia so we can discuss your child's needs before we say yes or no.
Q: Where do the kids eat lunch (for example in the activity room or a separate canteen/refectory)?
A: All kids eat in a covered outside canteen so they are protected if it rains.
Q: My child has food allergies. Are you able to provide a different meal?
A: We do offer an allergy menu for kids who need it. Please provide all details when you add your child's details online, or drop us an email at info@campasia.asia.
Q: Will I receive any emails with information on where I should go on the first day of Camp Asia?
A: Yes you will receive information on your booking confirmation email. Additionally, we will send a class timetable and information on bus timings if you have booked this service.
Q: I have booked the bus service for my child. How will I know what time the bus will arrive?
A: The bus timing will be announced online on the Buses page and we will also send out a reminder email one week prior to the start of camp.
Q: Do you need to be able to get hold of me or another responsible adult known to my child at all times?
A: Yes, it's very important to give us an up-to-date emergency contact number in your parent account in case we have to get hold of you. This can be a guardian, if you're away.
Q: In the Mad World of Science camp, what safety equipment and/or clothing do you provide?
A: Your junior scientist will wear lab coat and goggles for endless experiments!
Q: For camps like Super Chef, Passion for Art and Drama Academy when we can come along and see what our kids have been doing during the week, is that on a Friday and at what time? I'm thinking of work commitments.
A: We invite parents to come along from 1pm each Friday. You'll receive a reminder early in the week.
Q: Is there any provision for kids with special needs?
A: It's our policy not to exclude anyone due to special needs, wherever possible. The needs of each child varies, so decisions are made on a case-by-case basis, depending on the level of support each individual child requires to enable them to fully participate in and enjoy activities at Camp Asia. If your child has special needs, please call us at +65 6593 3691 to discuss how we can best accommodate those needs and consider whether we need to make any special arrangements.
Q: Is there any physical security on the site, like access control or CCTV?
A: We have full time security on campus and you may be asked for an ID when entering.
Q: If my child wants to come to more than one camp over the summer, is there any discount?
A: Unfortunately, no. However, we have early bird discounts if you haven't booked with us before. Ensure you sign up to our Mailing List to get the latest news.
Q: If I have two or more kids who'd like to attend camps, is there any discount?
A: Unfortunately, no. However, we have early bird discounts if you haven't book with us before. Ensure you sign up to our Mailing List to get the latest news
Q: Do you run Camp Asia at two different venues at the same time?
A: No… it's at one venue only per week. Please make sure to check out our dates to see which weeks are held at Stamford American International School or the Australian International School.
Q: Can only kids that attend the Australian International School and Stamford American International School come along to Camp Asia?
A: No way, we're international! We welcome students from different nationalities, schools and countries… the more the merrier!
Q: What do I need to pack?
A: All campers need a bag with a water bottle, sun cream and a hat. Depending on the camp, they may need different gear, like a swim costume and towel for Multi-Activity and Sport Stars. Click on this link for all the details; it's also on your booking confirmation email: https://www.campasia.asia/location-information-registration.html
Q: What should my child wear?
A: We want the kids to be as comfortable as possible – and so do they! So we don't have a strict dress code. But we do recommend trainers – especially if they're doing sports – and many proudly wear their cool Camp Asia T-shirt.
Q: What do I do if I am having trouble signing up?
Q: If I'm running late for drop off or pick up, or I'm worried about whether my kid settled in OK, who do I speak to?
A: We'll give you the cell numbers for your Site Camp Asia Manager the week before camp starts. It's their job to ensure every kid has the best time at Camp Asia.
Q: How can I pay?
A: Online by credit card please: we use WorldPay to process secure payments. If that's not possible please contact us at +65 6593 3691 or email us at info@campasia.asia to pay through bank transfer or cheque.