Customer Hotline: +65 6593 3691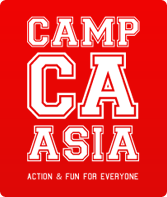 Camp Location and Information
Thank you for choosing Camp Asia for your childrens Holiday FUN!
It's our responsibility to plan all of the camps, and ensure that everything runs smoothly … not least the safety and enjoyment of your children and your satisfaction and peace of mind. We hope you've had a good look around the site, but to ensure your children are ready for camp We have put togther all the information you need for camp.
Camp location
Summer Camp 18th June to 1st August 2018
Stamford American International School
1 Woodleigh Lane (off Upper Serangoon Road), Singapore 357684
Drop off and Pick up by taxi please come to Gate 2 and register at Secruity for a Camp Asia Visitor Pass and clearence.

For Pick-ups and Drop Offs via other mode of transport such as bus and MRT, please enter the school via GATE 2 for security clearance.
Please make your way to the Registeration Area at Level 2 Washington Plaza. Next to the Jefferson and Washington Building.
Parking
For parking, please also enter via Gate 1 for security clearance. Then park at the basement at Level 1 and head to L2 for Camp Asia registration and pick-up at the Washington Plaza.
Transport
MRT:
Woodleigh MRT stop on the North East Line.
Take Exit B, walk straight and turn right on Woodleigh Lane.
Buses: You can take Bus numbers 13, 100, 107, 107M, 133, 135, 147, 155, 853, 853C and NR6 buses. They all stop outside the front gate of the main campus.
Drop off
Registeration is at the Washington Plaza Level 2. Registeration starts from 8:15am.
Please make sure they're with us by 8:45 am to allow plenty of time to get settled and for them to start to their activities by 9am.
Should you arrive late after 9am please bring the children to the Camp Asia Information Desk at Washington Plaza and we will escort the children to each class or group activity.
All children taking Camp Asia buses to camp will be escorted from the bus bay to the Camp Asia drop off and sign in area by Camp Asia Staff.
Please sign your child in when you drop off and sign them out at the end of the day by keying in your child's date of birth. If you ask someone else to collect them who isn't on the information you've supplied to us, please contact us with their full name and ID number.
Collection
The last activity finishes at 2.45 pm and children need to be collected at 3.00 pm. Everyone must be picked up by 3:15 pm latest.
All kids taking Camp Asia buses home will be signed out by their Teaching Assistant and escorted down to the bus bay at 2:50pm and escorted on to the Camp Asia buses. Buses leave at 3.10 pm
If you're running late please call or send an email to info@campasia.asia
Please sign your child in when you drop off and sign them out at the end of the day by keying in your child's date of birth. If you ask someone else to collect them who isn't on the information you've supplied to us, please contact us with their full name and ID number.
Afternoon snack will be given in the last session to be taken home with the children.
What to wear
Camp Asia Tshirt with comfortable clothing.
Sporty attire, trainers or sneakers for safety.
Flip flops not allowed.
Please, no rolling wheel shoes on camp!
What to bring
All children should bring the following, clearly marked with their names:
Sun hat, spare socks and T-shirt.
Refillable drink bottle. We'll fill them several times a day.
Sun cream (We encourage the use of SPF 30+ broad-spectrum, water-resistant sunscreen).
Super Chef: Tupperware for food they cook.
Sports Stars and Multi-Activity: Swimming outfit, towel and goggles.
We encourage parents to apply sun-screen onto their kids before they arrive on Camp. Teaching Assistants will supervise the application of sun-cream during the day when needed.
What not to bring
Money, mobiles and other valuables. We will not be held responsible for any lost items.
If you lose any items we have a Lost and Found Box at the Camp Asia Information Desk.
Lunch and snacks
A healthy morning and afternoon snack, lunch and drink will be provided.
We have a NO NUT policy in our schools so if you're giving your kid anything to eat on camp, please make sure it's nut-free.
We can offer no-beef, no-pork, no-seafood, no-egg, no-dairy, gluten free and vegetarian meals on request. Please check your requirements when booking online.
If you have other dietary requirements please make sure you add these to the form too. We'll do our best to cater for these needs, but will let you know if this isn't possible, in which case you'll need to pack food to bring in.
We can't heat food for lunches that are brought in.
Camp Asia kit
Camp Asia will handed out Camp Asia T-shirts and extra merchandize ordered on the first day of each camp week during their first activity. The T shirt will be handed out in the first session of Day One.
If the T-shirt does not fit, please go to the Infomation desk where we'll change it for a different size.
If you need more gear we have tshirts, chef jackets, chef aprons, water bottles and bags available at the merchandise table.
Lost and Found
For Lost and Found items - please come to the Camp Asia Registration table at Washington Plaza. We naturally have many bottles, sports gear and hats that are misplaced. If your child is on the bus please email info@campasia.asia and we will look for you!
Medical check
For you kids' health, we do like to err on the side of caution, not least with the rise in the reported cases of Foot and Mouth disease and Mycoplasma. Please be diligent in managing their health and don't bring them to camp if they're ill (temperature over 37.6° Celsius) or have been exposed to an illness or a virus. We must all play an active part in minimizing the spread of diseases amongst our kids.
Medical attention
A qualified nurse experienced with working with kids will be on campus at all times. The Camp Asia Team have been certified with the following medical training and can provide the appropriate treatment:
First Aid
CPR Training
EpiPen Practical Training
Anaphylaxis E-Training
EpiPens & medicine
Children have to bring their EpiPens or medicines (if any) in a large zip-lock bag with their name and dosage information clearly marked. Please include a copy of your allergy Action Plan with their EpiPen. These items will be given to the nurse and kept at the Nurses' Station for the entire week of camp. Please ensure the expiration date is valid, out of date Epi-Pens will not be accepted onsite. At the end of the week, the labeled bag will be returned to your child to bring home.
Contact
For any reason you need to call us when the camps are in session, please contact the Camp Asia Team at +65 6593 3691. We may be very busy at times and our phone is directed to a mobile phone so if you can't get hold of us please leave a message and we promise we will call you back. Should your matter be urgent please also send an email to info@campasia.asia
We really hope you children enjoy thier camp experience. If you need any more information or have any questions please contact the Camp Asia Team.