Customer Hotline: +65 6593 3691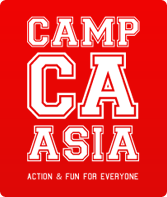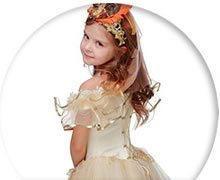 Drama Academy
William Shakespeare said "All the world's a stage".
Add some drama to your kid's life with Faust International Youth Theatre! Discover how your child's imagination tells a story. Drama isn't just about entertaining others, Drama Academy is designed to build your kid's creativity, confidence, character development and communication through games, improvisation, storytelling, acting and movement. It enables one to be exposed to different views of the world through characters and bringing literacy to life. Far from just putting on a costume and remembering a few lines!
"My kids love performing so this was the perfect camp for them and they also learned all about how to put a production in place. They had a fantastic time at Camp Asia and it was such fun watching their final showcase!"
Upcoming Dates
Holiday Dates
June 18

th

to Aug 3

rd

at Stamford American International School
Camp Details
| | | | |
| --- | --- | --- | --- |
| Age | Days | Timing | Price Per Week |
| 4 through 5 | Monday to Friday | 9 am to 3 pm | $650 (No Pro Rata) |
| 6 through 8 | Monday to Friday | 9 am to 3 pm | $650 (No Pro Rata) |
| 9 through 11 | Monday to Friday | 9 am to 3 pm | $650 (No Pro Rata) |
*Price includes a yummy lunch, healthy morning and afternoon snacks and an awesome Camp Asia T-shirt
2018 Topics
Holiday Programs
Ages 3 to 5 (2nd - 6th April)
Beatrix Potter's Peter Rabbit - Meet us at the old fir tree for a current bun and cup of tea, but where is Peter he is no where to be found! Is he up to mischief in Mr Mcgregor's ground? Where is he hiding? Let's go and see, on a week full of fun for you and for me. Inspired by the story of Peter Rabbit we will develop our performance skills and work as a team to perform live on stage!
Ages 6 to 8 (2nd - 6th April)
Treasure Island - Ahoy there m'hearties! Let's set sail on an exciting adventure to Treasure Island the land of pirates, buried treasure and danger, if you dare… Travel the trepid seas with young Jim Hawkins on his adventures in the search for the buried treasure of the evil Captain Flint. This week we'll learn some theatrical devices, musical sea shanties to bring this swash-buckling tale to life!
Ages 9 to 11 (9th - 13th April)
Tales From Shakespeare - Bringing Shakespeare's tales to life. We will learn the stories and characters of Shakespeare's plays through role-play, story-telling and theatre games. We will explore Shakespeare's comedies, clowns, crowns and criminals. Expect deep dark forests, mythical beings, some comical misunderstandings and sword fights!
Sample Timetable
Time
Monday
Tuesday
Wednesday
Thursday
Friday
08:30-09:00

Arrival

09:00-10:00
May the games begin
Theatre warm-up games and gettingto know the group
Warm-up and games
Games, physical and vocal warm-up
Warm-up and recap
Physical and vocal warm-up and recap of dance

Warm-up and recap
Physical and vocal warm-up and getting into character
Warm-up and relax
Physical and vocal warm-up, mental preparation for performance and stagecraft techniques

10:00-10.30
Break
10.30-12.30
Storytime
An introduction to the story and character exploration
Improvisation and devising scenes
Group work on some key themes and developing performance skills
Improvisation and devising scenes
Group work on another key theme in the play & developing performance skills
Rehearsals
Working on props and performance
Rehearsals and tweaking
Polishing moments for the all important performance
12.30 - 13.30
Lunch
13.30 - 15.00
Drama Academy get creative!
Group work devising and soundscaping the opening scene
Drama Academy get active!
Devising a song and a dance for the finale
Drama Academy get dressed!
Working on costumes and their performance
Drama Academy put it all together!
Stagger through, incorporate narrator, dress rehearsal and notes
Drama Academy take to the stage!
15.00
Afternoon Snack and Home
Some stuff you'll need to know before booking:
These details apply to all camps and both of our campuses.
Dropping Off
Activities kick off at 9 am, but we have free drop off from 8.30 am where children can join in a free choice activity.
Medical
We have a full time nurse on site for every camp week to manage health checks every morning and administer medication/first aid if it's needed. All camp staff have up-to-date first aid training.
Food
Lunch and snacks are included in the cost of your camp. If your kid is a vegetarian or doesn't/can't eat beef, pork, seafood, dairy or eggs, that's cool. Just tell us beforehand in your child's details online… or most other diet needs come to that. If your kid has a nut allergy, don't worry, we don't go near there either Camp Asia has a no nut policy.
Bus Service
We offer a highly convenient, safe, secure and sociable bus service to and from camp, calling at a stop near you. Click here for all the info.
Please also check out our FAQs page, and if you can't find what you're looking for, call us or drop us an email.