Customer Hotline: +65 6593 3691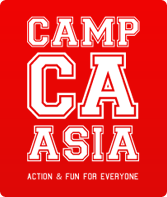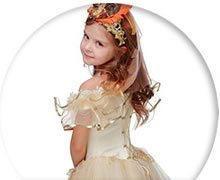 Drama Academy
William Shakespeare said "All the world's a stage".
Add some drama to your kid's life with Faust International Youth Theatre! Discover how your child's imagination tells a story. Drama isn't just about entertaining others, Drama Academy is designed to build your kid's creativity, confidence, character development and communication through games, improvisation, storytelling, acting and movement. It enables one to be exposed to different views of the world through characters and bringing literacy to life. Far from just putting on a costume and remembering a few lines!
"My kids love performing so this was the perfect camp for them and they also learned all about how to put a production in place. They had a fantastic time at Camp Asia and it was such fun watching their final showcase!"
Upcoming Dates
Camp Details
| | | | |
| --- | --- | --- | --- |
| Age | Days | Timing | Price Per Week |
| 4 through 5 | Monday to Friday | 9 am to 3 pm | $650 (No Pro Rata) |
| 6 through 8 | Monday to Friday | 9 am to 3 pm | $650 (No Pro Rata) |
| 9 through 11 | Monday to Friday | 9 am to 3 pm | $650 (No Pro Rata) |
*Price includes a yummy lunch, healthy morning and afternoon snacks and an awesome Camp Asia T-shirt
2017 Topics
Holiday Programs
Ages 4 to 5
Lost in a Toy Museum (Dec 18th to 22nd) - One night, when the museum closes, everyone runs off and hides. Left on his own Bunting the sensible old stuffed cat sets off to look for them and an adventure unfolds…Using a story as stimulus the group will be working on lots of relevant activities working on movement, vocal skills and imagination during the week. This week we will be working towards a structured open session that focuses on showing their learning and skills. (View Full Timetable)
Never Smile at a Crocodile - In the biggest river in Africa two crocodiles are swimming, one was enormous, the other not so big. Join the enormous crocodile and friends as we find out what nasty tricks and clever plans the crocodile has in store for us as he tries to gobble up a little child.
We're going on a Bear Hunt - Join us as we go on a journey in search of a bear. We've got to go through grass, a river, mud, a forest, and a snowstorm before we will reach the bear cave. The journey will be so much fun and filled with singing and dancing. What will happen when we actually come face to face with the bear?
The Gruffalo's Children - The Gruffalo's children are bored and awake in the middle of the night. They tiptoe out into the snow, unafraid. The Gruffalo children do not believe that there is such a thing as a Big Bad Mouse. He simply does not exist. Or does he?
Ages 6 to 8
The Clowns Who Found Their Smiles - The clowns have taken a bump to the head and can't remember how to be silly or smile. With the ringmaster's help, they must search through the circus to try and find the clowns smile before the show starts! Finding everyone from acrobats to strongmen along the way, the clowns have nearly lost all hope as the show begins and each circus performer performs their routine. Will the clowns remember in time? Join us as we see a whole new side to the circus and express our emotions along the way!
Town Mouse Country Mouse - In true TV reality TV style two different families get to experience life in another man's shoes, well another mouse's shoes. Life in the county is a little different for the Town Mice, and the country mice fine shopping amongst other things, a strange lifestyle choice. All worth it though for some good TV, sorry meant to say to learn some important life lessons….
The Stone Soup - There was once a busy busy village with busy busy people. They were too busy to care and too busy to notice. One day, some hungry gypsies decided to cook a pot of "Stone Soup" and soon the once uncaring and busy busy people of the busy busy village became curious at this amazing magical stone soup. However, will the stone soup be enough to make the villagers come together and care?
The Problem with Cheese - In a faraway land live a King and Queen whose favorite food is not caviar or olives but cheese! And when your favorite food is cheese you're going to attract mice, but it's not just mice that become this king and queen's problem! Listening to the advice of their advisors means there will be cats, dogs, lions and elephants galore! Find out what happens as we invite you to investigate the problem with cheese!
The Zodiac - How did the Chinese Zodiac come about? A long time ago, the Jade Emperor decided that there should be a way of telling time. He announced that there shall be a swimming race and the first twelve animals to made it across the river shall have a year named after them. Come, witness, this race as we bring this classic tale to life on stage. Who will win and who will you cheer for?
The Curious Case of the Gingerbread Man - A modern adaptation of the classic fable, The Gingerbread Man. In our exciting new stage version, a group of ordinary villagers finds their lives disrupted by the irrepressible Gingerbread Man. You can't catch him, he's the Gingerbread Man!
Ages 9 to 11
How the Moon was Created - In the beginning of time, there was no such thing as the moon. The sun shone all the time. There was no concept of the night as the sun never set. How did the people on Earth live and what made the Gods decide to create the moon. In retelling this folklore from India, we will be experimenting with various storytelling techniques.


Saving Neverland - We all know the story of Peter Pan, but do you know how he and the lost boys ended up in Neverland? Or why Hook and the pirates are so eager to capture Peter? Join all the much-loved characters and plenty more additions as we board the Jolly Roger and search Neverland for the fairies and their precious gold dust. This is one adventure with plenty of twists and turns.


Arabian Nights - Nowhere else will you find the impossible so real and convincing. For centuries, The Arabian Nights have enchanted children all over the world with its extraordinary imagination and timelessness. Come along with us to exotic lands as we visit golden palaces, beautiful gardens and uncover magic lamps. Gem-studded treasures and flying carpets await!
Sample Timetable
Time
Monday
Tuesday
Wednesday
Thursday
Friday
08:30-09:00

Arrival

09:00-10:00
May the games begin
Theatre warm-up games and gettingto know the group
Warm-up and games
Games, physical and vocal warm-up
Warm-up and recap
Physical and vocal warm-up and recap of dance

Warm-up and recap
Physical and vocal warm-up and getting into character
Warm-up and relax
Physical and vocal warm-up, mental preparation for performance and stagecraft techniques

10:00-10.30
Break
10.30-12.30
Storytime
An introduction to the story and character exploration
Improvisation and devising scenes
Group work on some key themes and developing performance skills
Improvisation and devising scenes
Group work on another key theme in the play & developing performance skills
Rehearsals
Working on props and performance
Rehearsals and tweaking
Polishing moments for the all important performance
12.30 - 13.30
Lunch
13.30 - 15.00
Drama Academy get creative!
Group work devising and soundscaping the opening scene
Drama Academy get active!
Devising a song and a dance for the finale
Drama Academy get dressed!
Working on costumes and their performance
Drama Academy put it all together!
Stagger through, incorporate narrator, dress rehearsal and notes
Drama Academy take to the stage!
15.00
Afternoon Snack and Home
Some stuff you'll need to know before booking:
These details apply to all camps and both of our campuses.
Dropping Off
Activities kick off at 9 am, but we have free drop off from 8.30 am where children can join in a free choice activity.
Medical
We have a full time nurse on site for every camp week to manage health checks every morning and administer medication/first aid if it's needed. All camp staff have up-to-date first aid training.
Food
Lunch and snacks are included in the cost of your camp. If your kid is a vegetarian or doesn't/can't eat beef, pork, seafood, dairy or eggs, that's cool. Just tell us beforehand in your child's details online… or most other diet needs come to that. If your kid has a nut allergy, don't worry, we don't go near there either Camp Asia has a no nut policy.
Bus Service
We offer a highly convenient, safe, secure and sociable bus service to and from camp, calling at a stop near you. Click here for all the info.
Please also check out our FAQs page, and if you can't find what you're looking for, call us or drop us an email.