Customer Hotline: +65 6593 3691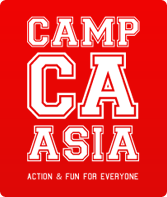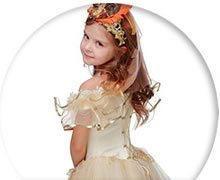 Drama Academy
William Shakespeare said "All the world's a stage".
Add some drama to your child's life with Faust International Youth Theatre! Let them discover how their imagination tells a story. Drama isn't just about entertaining others, Drama Academy is designed to build your child's creativity, confidence, character development and communication through games, improvisation, storytelling, acting and movement. It enables one to be exposed to different views of the world through characters and bringing literacy to life. Far from just putting on a costume and remembering a few lines!
"My kids love performing so this was the perfect camp for them and they also learned all about how to put a production in place. They had a fantastic time at Camp Asia and it was such fun watching their final showcase!"
Upcoming Dates
Holiday Dates
June 18th to Aug 1st at Stamford American International School
Camp Details
| | | | |
| --- | --- | --- | --- |
| Age | Days | Timing | Price Per Week |
| 4 through 5 | Monday to Friday | 9 am to 3 pm | $650 (No Pro Rata) |
| 6 through 8 | Monday to Friday | 9 am to 3 pm | $650 (No Pro Rata) |
| 9 through 11 | Monday to Friday | 9 am to 3 pm | $650 (No Pro Rata) |
*Price includes a lunch (cooked fresh daily), healthy morning and afternoon snacks and a Camp Asia T-shirt
2018 Summer Topics
Under the Sea (18th-22nd June)
This week the theme is under the sea! We share underwater tales featuring a small fish with a very big imagination and a story of the singing mermaid who is tempted away from her home to join the circus. The audiences love her but the poor mermaid, kept in a tank by the wicked circus owner Sam Sly, soon longs to return to the freedom of the sea. Will she ever escape? Using acting skills and theatre techniques we will bring these underwater adventures to the stage.
Alice in Wonderland (25th-29th June)
The Mad Hatter is having his tea party and he would very much like to invite you all! He has already invited Alice and some characters from all over Storybook Land. However someone is ruining the party! Can the Hatter and all of his friends save the party before the tea gets cold? This fun spin on a classic book will have us exploring role-play, vocal skills and performance techniques, we will invite our families to come watch this adventure, where nothing is quite what it seems.
Greek Myths (2nd-6th July)
Thousands of years ago, the ancient Greeks told wonderful stories featuring some courageous characters and magic beasts. From larger than life heroes to iconic creatures such as Medusa and beautiful Pegasus. We will develop our story telling skills, learn some theatrical devices such as puppetry and discover how fascinating and fun Greek Myths reall are.
Fairy Tales (9th-13th July)
What would happen if all the Fairy Tales got mixed up together? What if big bad wolf became nice wolf? What if three little pigs became the three naughty pigs? What if the three billy goats gruff didn't cross the bridge and they went into the bears house? Let's have a look at this mixed up story while developing our storytelling and performance skills. We will invite our families to come and watched our mixed up fairy tale and surprise them with our plot twists!
Aesop's Fables (16th-20th July)
This week we will explore the Aesop's fables, these meaningful folk tales will be a jumping point to explore drama based games and improvisations using the narrative in a fun way to boost acting skills. With stories such as the dog and his reflection, the tortoise and the hare and the ant and the grasshopper, we will reenact Aesop's fables using role-play, physical theatre and song and invite our family to come and watch at the end of the week.
Dr. Seuss (23rd-27th July)
We will put tother an amalgamation of Seuss's most famous stories using Dr Suess's creative storylines and create our own verse inspired by his alliteration and use of rhyme. Incorporating puppetry, song and storytelling we will bring The Cat in the Hat, Whos and a very Sour Kangaroo together to bring Dr Seuss's tales (and tails!) to stage. We will invite our family to come and watch as these characters collide and cavort in our dramatic caper!
Ugly Duckling (30th July-1st August)
When a strange egg appears in Mother Duck's nest, she makes the decision to sit on it anyway. When that egg hatches, the strangest and ugliest duckling appears. While his brothers and sisters taunt him, the Mother Duck insists he is a duckling. Fed up with the jeers and heckling, he sets out to find his true identity and what he discovers is more wonderful then he every expected! Using physical theatre and puppetry skills we will retell one of Hans Christian Anderson's most beloved tales.
Sample Timetable
Time
Monday
Tuesday
Wednesday
Thursday
Friday
08:30-09:00

Arrival

09:00-10:00
May the games begin
Theatre warm-up games and gettingto know the group
Warm-up and games
Games, physical and vocal warm-up
Warm-up and recap
Physical and vocal warm-up and recap of dance

Warm-up and recap
Physical and vocal warm-up and getting into character
Warm-up and relax
Physical and vocal warm-up, mental preparation for performance and stagecraft techniques

10:00-10.30
Break
10.30-12.30
Storytime
An introduction to the story and character exploration
Improvisation and devising scenes
Group work on some key themes and developing performance skills
Improvisation and devising scenes
Group work on another key theme in the play & developing performance skills
Rehearsals
Working on props and performance
Rehearsals and tweaking
Polishing moments for the all important performance
12.30 - 13.30
Lunch
13.30 - 15.00
Drama Academy get creative!
Group work devising and soundscaping the opening scene
Drama Academy get active!
Devising a song and a dance for the finale
Drama Academy get dressed!
Working on costumes and their performance
Drama Academy put it all together!
Stagger through, incorporate narrator, dress rehearsal and notes
Drama Academy take to the stage!
15.00
Afternoon Snack and Home
Some stuff you'll need to know before booking:
These details apply to all camps and both of our campuses.
Dropping Off
Activities kick off at 9 am, but we have free drop off from 8.30 am where children can join in a free choice activity.
Medical
We have a full time nurse on site for every camp week to manage health checks every morning and administer medication/first aid if it's needed. All camp staff have up-to-date first aid training.
Food
Lunch and snacks are included in the cost of your camp. If your kid is a vegetarian or doesn't/can't eat beef, pork, seafood, dairy or eggs, that's cool - just tell us beforehand in your child's details online. If your child has a nut allergy, don't worry - Camp Asia has a no nut policy.
Bus Service
We offer a highly convenient, safe, secure and sociable bus service to and from camp, calling at a stop near you. Click here for all the info.
Please also check out our FAQs page, and if you can't find what you're looking for, call us or drop us an email.