Customer Hotline: +65 6593 3691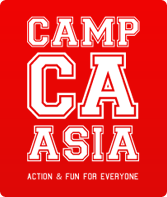 Electronics
Playmaker (Ages 6-8) - NEW
In the PlayMaker program, children are engaged in activities involving robots such as Bee-Bot and KIBO as well as simple hands-on electronics such as littleBits and Circuit Stickers. They learn to problem solve and develop sequencing skills. Activities are centered around storytelling, building and playing in a social setting, in contrast to the traditional notion of technology being isolating.
No need to bring your own equipment!! We have more than enough to go round.
"Aiden has always been a tech kid so this was the best camp for him, it made his holiday special and he picked up so many new skills."
Upcoming Dates
Camp Dates:
June 18

th to Aug 1st

at Stamford American International School
Camp Details
| | | | |
| --- | --- | --- | --- |
| Age | Days | Timing | Price Per Week |
| 6 through 8 | Monday to Friday | 9 am to 3 pm | $710 (No Pro Rata)* |
*Price includes a lunch (cooked fresh daily), healthy morning and afternoon snacks and a Camp Asia T-shirt
Sample Timetables
6-8 Years, PlayMaker
Time
Monday
Tuesday
Wednesday
Thursday
Friday
08:30-09:00

Arrival

09:00-10:00
Moving the Bee-Dot
Robot Turtles - Intermediate Puzzles
Circuit Stickers - Parallel
Circuits and Debugging Circuits
KIBO - Inputs and conditionals
Robot Turtles - Advanced Puzzles


10:00-10:30
Break
10:30-11:30
Story Time Programing at KIBO
Story Time littleBits - Exploring inputs and outputs
Story Time Robert Turtles - Advanced Puzzles
Story Time LittleBits - Buzzing Booklet and Burglar Buzzer
Story Time CircuitStickers - Designing a custom card
11:30-12:30
Circuit Stickers - Introduction to Electricity
Bee-Bot - Moving around the community
littleBits - Creepy Eyeball and Moving Collage Projects
Bee-Dot - Designing custom mats to tell a story
Circuit Stickers - Implementing and decorating custom card
12:30 - 13:00
Lunch
13:00-14:00
Circuit Stickers -Tape Resist Art
Circuit Stickers - Simple Circuit and Debugging Circuits
KIBO - Engineering Design Cycle and Repeats
KIBO - Designing and coding a dance
littleBits -Domain Defender and Top Secret Projects
14:00-15:00
Robot Turtles - Beginner Puzzles
KIBO - Sequencing Actions
Circuit Stickers - Switches
KIBO - Decorating KIBO and dance showcase
Wrap-Up
15.00
Afternoon Snack and Home
Some stuff you'll need to know before booking:
These details apply to all camps and both of our campuses.
Dropping Off
Camps kick-off at 9am, but we have free drop off from 8.30am where children can join in any of our morning activities
Medical
We have a full time nurse on site for every camp week to manage health checks every morning and administer medication/first aid if it's needed. All camp staff have up-to-date first aid training.
Food
Lunch and snacks are included in the cost of your camp. If your kid is a vegetarian or doesn't/can't eat beef, pork, seafood, dairy or eggs - just tell us beforehand in your child's details online. If your kid has a nut allergy, don't worry - Camp Asia has a no nut policy.
Bus Service
We offer a highly convenient, safe, secure and sociable bus service to and from camp, calling at a stop near you. Click here for all the info.
Please also check out our FAQs page, and if you can't find what you're looking for, call us or drop us an email.