Customer Hotline: +65 6593 3691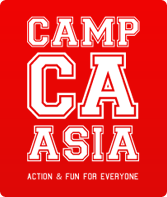 Lego Robotics
Aged 6 to 8 (LEGO WeDO Camp)
LEGO Rebotics for Juniors enables children to have an immersive and hands-on learning experience. Using the popular LEGO WeDO system, kids get to build their LEGO models and bring it to life using Scratch programming at MIT. What's more, kids will learn to tell stories about the models they have built and get their hands on creating their storyboard! Who say Science and Arts can't go together?
Aged 9 to 11 (LEGO Robotics Camp)
Your child will enjoy fun, hands-on projects building, programming and animating robots using LEGO® Mindstorms NXT. Encouraging creativity, problem solving and their imagination kids will spend the week brainstorming, building and experimenting with amazing robots. Topics covered include graphical based programming and basic motor movement control.
"David had such fun in Lego Robotics – he loves everything to do with technology and making his own robot was the icing on the cake! "
Upcoming Dates
Camp Dates:
June 18

th to Aug 1st at Stamford American International School
Camp Details
| | | | |
| --- | --- | --- | --- |
| Age | Days | Timing | Price Per Week |
| 6 through 8 | Monday to Friday | 9 am to 3 pm | $650 (No Pro Rata)* |
| 9 through 11 | Monday to Friday | 9 am to 3 pm | $650 (No Pro Rata)* |
*Price includes a yummy lunch, healthy morning and afternoon snacks and an awesome Camp Asia T-shirt
Sample Timetables
Sample Timetable (LEGO WeDo - 6 to 8 years)
Time
Monday
Tuesday
Wednesday
Thursday
Friday
08:30-09:00
Arrival
09:00-10:00
Introduction
to LEGO® WeDo

Activity: Drumming Monkey

Boom boom boom! The Money is playing drum!

Activity: Hungry Alligator

The Alligator is hungry and is looking for something to eat!

Activity: Cheerful Fans

Cheerful fans are watching a soccer match! See them cheer!

Brainstorming Storyboard
10:00-10:30
Break
10:30-11:30

Activity: Dancing Birds

Tell the birds how to dance and spin!

Exploring Rhythms through gears
Programming Motion Sensor
Programming Patterns
Construction of model
11:30-12:30
Programming Drumming Monkey
Exploring Pulley Systems

Activty: Airplane Rescue

Help! My airplane is flying too fast!

Programming of model

12:30-13:00
Lunch
13:00-14:00
Introduction to Scratch Programming

Activity: Smart Spinner

Build and program your spinning top!

Activity: Roaring Lion

ROARRR! Be careful of this fierce lion!

Programming Different Speed & Direction

Storytelling
14:00-15:00

Exploring Pulley Mechansims

Exploring Gears Mechanism

Activity: Sailboat Storm

Guide a sailboat through the thunderstorm!

15:00
Afternoon Snack and Home
Sample timetable (LEGO Robotics 9 to 11 years)
Time
Monday
Tuesday
Wednesday
Thursday
Friday
08:30-09:00
Arrival
09:00-10:00
Introduction
to LEGO
Mindstorms NXT
Engineering Design Process
Build sensor mounts on the robot
Build a 2-wheel – Line Tracing Robot
Mission based competition activity
10:00-10:30
Break
10:30-11:30
Build a simple
2-wheel robot –
explore the NXT View function and On-Brick programing
Build a robot with front wheels and attachments
Build a 2-wheel
Touch-Me-Not Robot
Robot to use 1 light sensor to detect and follow a line
Mission based competition activity
11:30-12:30
Programming construct: If/Else
Program the robot to stop before hitting obstacles
Robot to use 2 light sensor to detect and follow a line
12:30-13:00
Lunch
13:00-14:00
Step-form
flowcharting for Programing
Program a robot with two state control (Forward/
Backward)
Build a 2-Wheel Bumper Car Robot
Mission based competition activity

Assessment test on concepts covered

14:00-15:00

Introduction to Programming &
NXT-G

Controlling NXT display. Tic Tac Toe Game

Program the robot to use up to 3 touch sesnors for remote control

Review of Assessment
15:00
Afternoon Snack and Home
Some stuff you'll need to know before booking:
These details apply to all camps and both of our campuses.
Dropping Off
Activities kick off at 9 am, but we have free drop off from 8.30 am where children can join in a free choice activity.
Medical
We have a full time nurse on site for every camp week to manage health checks every morning and administer medication/first aid if it's needed. All camp staff have up-to-date first aid training.
Food
Lunch and snacks are included in the cost of your camp. If your kid is a vegetarian or doesn't/can't eat beef, pork, seafood, dairy or eggs, that's cool. Just tell us beforehand in your child's details online… or most other diet needs come to that. If your kid has a nut allergy, don't worry, we don't go near there either Camp Asia has a no nut policy.
Bus Service
We offer a highly convenient, safe, secure and sociable bus service to and from camp, calling at a stop near you. Click here for all the info.
Please also check out our FAQs page, and if you can't find what you're looking for, call us or drop us an email.