Customer Hotline: +65 6593 3691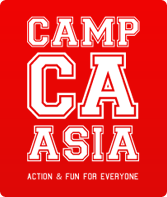 BrainBuilder™ - Singapore Maths
BrainBuilder™ offers a holistic approach to maths education – from learning new concepts, to using the world-renowned Singapore Maths model-drawing techniques to solve word problems and teaching strategies to ensure students are competition ready. Founded by world-renowned academic, Dr. Fong, BrainBuilder partners each child's maths journey to ensure that they gain the skills they need to master maths.
"BrainBuilder™ is taught in a systematic manner which allowed my daughter to easily apply the concepts she learnt to solve more challenging problems. Sign up - you will not regret it!"
Upcoming Dates
Holiday Dates
Week 1 - June 18th to June 22nd
Week 2 - June 25th to June 29th
Camp Details
| | | | |
| --- | --- | --- | --- |
| Age | Days | Timing | Price Per Week |
| 6 through 8 | Monday to Friday | 9 am to 3 pm | $650 (No Pro Rata) |
*Price includes lunch (cooked fresh daily), healthy morning and afternoon snacks and a Camp Asia T-shirt.
Sample Timetable - "Discover Maths in my World":
Time
Monday
Tuesday
Wednesday
Thursday
Friday
8:30-9:00
Arrival
9:00 -10:00
Different ways that we measure
Do I have the right change? Money, Subtraction and Decimals
Fractions & Ratios in everyday life
Chance & Probability in everyday life
Telling Time & Calculating time-lapse
10.00-10.30
Snack
10:30-11:30
Weights and Balance,
Shopping Activity!
Solving fraction and ratio problems in the kitchen
Cause & Effect of chance and probability
Time-lapse problems in everyday life
11:30-12:30
Measuring and Estimating - solving everyday problems
Lets go shopping: Application of Money
Baking and Cooking involving ratio
Increasing our chances!
"Are we there yet?"
12:30-13:00
Lunch
13:00-14:00
Related Games: All things measurements
Money Game
Related Games: Fraction and Ratio application
Related Games: Chance & Probability
Related Games: Time-lapse Application
14:00-15:00
Critical Thinking Session
Critical Thinking Session
Critical Thinking Session
Critical Thinking Session
Critical Thinking Session
15:00
Afternoon Snack and Home
Some stuff you'll need to know before booking:
These details apply to all camps and both of our campuses.
Dropping Off
Camps kick-off at 9am, but we have free drop off from 8.30am where children can join in any of our morning activities.
Medical
We have a full time nurse on site for every camp week to manage health checks every morning and administer medication/first aid if it's needed. All camp staff have up-to-date first aid training.
Food
Lunch and snacks are included in the cost of your camp. If your child is a vegetarian or doesn't/can't eat beef, pork, seafood, dairy or eggs, that's cool - just tell us beforehand in your child's details online. If your child has a nut allergy, don't worry - Camp Asia has a no nut policy.

Bus Service
We offer a highly convenient, safe, secure and sociable bus service to and from camp, calling at a stop near you. Click here for all the info.
Please also check out our FAQs page, and if you can't find what you're looking for, call us or drop us an email.