Customer Hotline: +65 6593 3691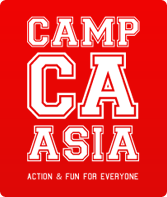 Super Chef
Super Chef's resident culinary expert Head Chef Tim Ong has had over 2,000 kids whip up over 30,000 dishes with him over the past few years!
Head Chef Tim and his team of chefs will show how important teamwork, leadership and following instructions are in the professional kitchen. On the way, your kids will learn to cook loads of great dishes and probably discover that some of the things you couldn't get them to try before are actually kind of cool (great news Mom and Dad!)
The fun doesn't stop there! On top of whipping up many exciting dishes, kids will also learn many interesting and fun facts about food and the history of food through daily workshops and masterclasses. From identifying different fruits and vegetables, history of chocolate and cheese tasting your kids will be on the way to becoming a Super Chef!
Then at the end of the week, the kids have a challenging task ahead! Setting up their very own restaurant! And cooking some great, enticing food for parents to enjoy. Bon Appétit!
"My kids love Super Chef at Camp Asia – they get to be creative, learn about healthy eating and have lots of fun in the kitchen all whilst learning a life skill."
Upcoming Dates
Camp Dates:
December 18th to January 5th at Stamford American International School
Camp Details
| | | | |
| --- | --- | --- | --- |
| Age | Days | Timing | Price Per Week |
| 6 through 8 | Monday to Friday | 9 am to 3 pm | $710 (No Pro Rata)* |
| 9 through 11 | Monday to Friday | 9 am to 3 pm | $710 (No Pro Rata)* |
| 12 through 16 | Monday to Friday | 9 am to 3 pm | $710 (No Pro Rata)* |
*Price includes a yummy lunch, healthy morning and afternoon snacks and an awesome Camp Asia T-shirt


2017 Topics
Winter (December) Holiday Programs
| | | | |
| --- | --- | --- | --- |
| Programs | December 18th to 22nd | December 26th to 29th | January 2nd to 5th |
| Christmas Feasts (Ages 6 to 11) | | | |
| Christmas After Party! - 4 Days (Ages 6 to 11) | | | |
| Baking Madness - 4 Days (Ages 6 to 11) | | | |
| Christmas Classics (Ages 12+) | | | |
| Cuisines Around the World - 4 Days (Ages 12+) | | | |
| American Foods - 4 Days (Ages 12+) | | | |
Ages 6 to 11
Christmas Feasts (December 18th - 22nd): Christmas is a joyous time of friends and family gathering together with monumental amounts of food around the table. It's a long week celebration as our home chefs will be whipping up an enormous feast of Christmas goodies!
Christmas After Party! - 4 Day Camp (December 26th - 29th): After a week-long feasting with friends and family, what do you do with all those leftovers? Join Chef Tim, as our home chefs have a blast being creative whipping up new dishes from those Christmas leftovers into tasty morsels of food in preparation for the New Year!
Baking Madness - 4 Day Camp (January 2nd - 5th): We are going to go on a baking spree and see how many different recipes we can bake in a week! Join Chef Tim as we bake some of the classic recipes we've done at Super Chef over the years and revisit some of the recipes that have been sitting in the Super Chef recipe library for a while!
Ages 12 to 16
Christmas Classics (December 18th - 22nd): Our older home chefs this week will be whipping up a Christmas delight, looking at all the Christmas classics and their trimmings! Their culinary skills will be put to the test during the first Xmas Master Chef Challenge.
Cuisines Around the World - 4 Day Camp (December 26th to 29th): Join Chef Tim, on his latest culinary adventures around the world discovering new cuisines and ideas. Cooking up some of his favourite dishes as well as revisiting some classics. With the last Master Chef Challenge of 2017, what will it be?!
American Foods - 4 Day Camp (January 2nd - 5th): After Chef Tim's visit to America join him in a culinary journey as we cook and explore the local food scene in the States. From Mexican food to Southern food, the week will be full of delicious treats. Finishing off the week with a Master Chef challenge where the kids will pit their skills against each other in an old fashion cook-off!
*Note*: All 12+ camps have a Mystery Box Challenge on Day 3 and a Parents' Lunch on Day 4.
Sample Timetable
Time
Monday
Tuesday
Wednesday
Thursday
Friday
08:30 - 09:00
Arrival
09:00 - 09:15
Briefing - Kitchen, program, safety & hygiene
Workshop - Seasonal produce/farmer markets
Workshop - Sugars and sweetners
Workshop - Cheese tasting
Kitchen - Food preparation for lunch
09:15 - 10:00
Kitchen - short bread cookie
Kitchen - crostata
Kitchen - curry puff
Kitchen - spinach and ricotta pie
Kitchen - creative pizza
10:00 - 10:30
Morning Snack (30 min)
10:30 - 11:30
Kitchen – chicken parmigiana
Kitchen – shepherd pie
Kitchen - chicken burger
Kitchen – meatballs
Workshop - Restaurant setting
11:30 - 12:30
Kitchen – sticky pudding
Kitchen – oven baked churros
Kitchen – portugese tarts
Kitchen – 4 cheese mac & cheese
Arts & craft - Menu and restaurant decorating
12:30 - 13:00
Lunch (30 mins)
13:00 - 13:30
Masterclass - bread dough
Masterclass –meringue
Masterclass - victoria sponge cake
Masterclass – cup cakes & decoration
Lunch with parents
13:30 - 14:15
Kitchen – brioche
Kitchen – pear tart tatin
Kitchen – victoria sponge cake
Kitchen – fairy cracked cup cakes
14:15 - 14:45
Kitchen – pizza dough
Kitchen – zucchini fritters
Briefing – Kitchen and restaurant workflow
15:00
Afternoon Snack and Home
Some stuff you'll need to know before booking:
These details apply to all camps and both of our campuses.
Dropping Off
Activities kick off at 9 am, but we have free drop off from 8.30 am where children can join in a free choice activity.
Medical
We have a full time nurse on site for every camp week to manage health checks every morning and administer medication/first aid if it's needed. All camp staff have up-to-date first aid training.
Food
Lunch and snacks are included in the cost of your camp. If your kid is a vegetarian or doesn't/can't eat beef, pork, seafood, dairy or eggs, that's cool. Just tell us beforehand in your child's details online… or most other diet needs come to that. If your kid has a nut allergy, don't worry, we don't go near there either Camp Asia has a no nut policy.
Bus Service
We offer a highly convenient, safe, secure and sociable bus service to and from camp, calling at a stop near you. Click here for all the info.
Please also check out our FAQs page, and if you can't find what you're looking for, call us or drop us an email.