Customer Hotline: +65 6593 3691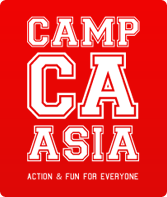 Aviation
Aviation
A fun filled enrichment program to inspire the aviators of the future. Participants will learn about the History of aviation from the Wright Brothers, its many pioneers, concepts of timeline and the development of flight through the ages – From the myths and folklore to practical flying.
Participants will be introduced to of principles of flight, the importance of air in flying, parts of planes, helicopters, unique aircraft designs and even have a chance to epitomise all these interesting lessons taught by - Pilots, Educators and Professional Aviators through sessions on a flight simulator terminal.
Participants will also learn about the future of aviation through 'Greener Aircraft.
To enforce the quality of the bite sized lessons, the participants will be given an 'Aviation Kit' and learn through play (experiential learning). This 'Aviation Kit' will include hand-launched glider, twirlers, kites, parachutes, etc. It will also include a mini-drone which they will learn to fly under close supervision of these experience aviators!
Participants will also learn about the future of aviation through 'Greener Aircraft.'
Upcoming Dates
Camp Dates:
June 18

th to Aug 1st at Stamford American International School
Camp Details
| | | | |
| --- | --- | --- | --- |
| Age | Days | Timing | Price Per Week |
| 6 through 11 | Monday to Friday | 9 am to 3 pm | $650 (No Pro Rata)* |
*Price includes a lunch (cooked fresh daily!), healthy morning and afternoon snacks and a Camp Asia T-shirt
Sample Timetables
Sample Timetable
Time
Monday
Tuesday
Wednesday
Thursday
Friday
08:30-09:00
Arrival
09:00-10:00
History/Origins of living things that move through the air
Classification of flying machines and the importance of the properties of air in flight<
Parts of an aircraft and how the 4 forces of flight affect it
Aircraft -, Wings, Tailplane
The different types of aircraft cockpit
10:00-10:30
Break
10:30-11:30
Evolution of Reptiles that fly and the Evolution of Birds
Introduction to the 1st force of flight - Weight
Introduction to drones
Aircraft - Jets/Propeller etc
Flight 'Simulator'
Non-Motion
11:30-12:30
Evolution of practical flying through Myths and Folklore
Introduction to the 2nd force of flight - Lift
Safety Rules/Regulations for drone flying
Unique aircraft types and how the forces affect them, (princples)
Flight 'Simulator'
Non-Motion
12:30-13:00
Lunch
13:00-14:00
Origin of the 1st powered flight and the early attempts of practical flying/gliding
Introduction to the 3rd force of flight – Thrust/Power and the differences
Assemble drones using Pegasus-AC unique drone kit
Green aircraf

Aerospace systems, rockets, satellites, (space vehicles/flight principles)
14:00-15:00
Classification of flying machines, Blimps, Balloons, Helicopters etc.

Introduction to the 4th force of flight - Drag

Drone flying
Future aircraft

Aerospace systems, rockets, satellites, (space vehicles/flight principles)
15:00
Home
Some stuff you'll need to know before booking:
These details apply to all camps and both of our campuses.
Dropping Off
Activities kick off at 9 am, but we have free drop off from 8.30 am where children can join in a free choice activity.
Medical
We have a full time nurse on site for every camp week to manage health checks every morning and administer medication/first aid if it's needed. All camp staff have up-to-date first aid training.
Food
Lunch and snacks are included in the cost of your camp. If your kid is a vegetarian or doesn't/can't eat beef, pork, seafood, dairy or eggs, that's cool. Just tell us beforehand in your child's details online… or most other diet needs come to that. If your kid has a nut allergy, don't worry, we don't go near there either Camp Asia has a no nut policy.
Bus Service
We offer a highly convenient, safe, secure and sociable bus service to and from camp, calling at a stop near you. Click here for all the info.
Please also check out our FAQs page, and if you can't find what you're looking for, call us or drop us an email.