Customer Hotline: +65 6593 3691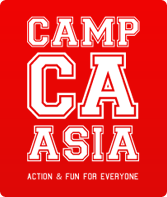 biztank
Check out our BizTank camp
Ages 6-8 and 9-11
The next Zuckerberg? They'll be ready - ideas, plans, marketing and pitching.
In this age of business and economics, entrepreneurship in our society cannot be dismissed or underestimated – so many talented individuals who did their own thing are now household names – whether it is in the field of technology, science, the arts or fashion!
Is your child always working on the next big thing? Let's give them a head start and some grounding on what it takes to articulate, develop and conceptualise their dreams into a viable business. They will leave camp with a mind opened and off on a journey to pursue whichever path they choose when they grow up!
The workshops will be presented by Selene Chin; founder and CEO of her own company. A marketing and communications veteran, she was a seasoned negotiator and consultant to top organisations in Singapore and Asia for over 18 years before doing her own thing! A mother of two, her lessons are well-tested and useful for young entrepreneurs ready to take the next step.
Upcoming Dates:
Coming soon!
Camp Details
| | | | |
| --- | --- | --- | --- |
| Age | Days | Timing | Price Per Week |
| 9 through 11 | Monday to Friday | 9 am to 3 pm | $625 (No Pro Rata) |
Price includes a yummy lunch, healthy morning and afternoon snacks and an awesome Camp Asia T-shirt
Sample Timetable
Monday
Tuesday
Wednesday
Thursday
Friday
9.00am– 10.00am
Intro – why people set up business
Dollars and cents of business
Testing your business
Real business speaks – start up and founders chat
Final preparations
10.00am– 10.30am
Snack break
10.30am– 12.30am
Your big audacious dream!
How businesses earn
Marketing your business
Teamwork – showcase your business
Reflections and learnings
12.30am– 1.00pm
Lunch
1.00pm– 2.00pm
Understanding business – how it works
How business spend
People skills in managing your business
Teamwork – showcase your business
Rehearsing your presentation
2.00pm– 3.00pm
What is your business
Goals for your business
Collaborating with other businesses
Case study discussion
This is it: Presenting your case
3.00pm
Afternoon Snack and Home
Some stuff you'll need to know before booking:
These details apply to all camps and both of our campuses.
Dropping Off
Activities kick off at 9 am, but we have free drop off from 8.30 am where children can join in a free choice activity.
Medical
We have a full time nurse on site for every camp week to manage health checks every morning and administer medication/first aid if it's needed. All camp staff have up-to-date first aid training.
Food
Lunch and snacks are included in the cost of your camp. If your kid is a vegetarian or doesn't/can't eat beef, pork, seafood, dairy or eggs, that's cool. Just tell us beforehand in your child's details online… or most other diet needs come to that. If your kid has a nut allergy, don't worry, we don't go near there either Camp Asia has a no nut policy.
Bus Service
We offer a highly convenient, safe, secure and sociable bus service to and from camp, calling at a stop near you. Click here for all the info.
Please also check out our FAQs page, and if you can't find what you're looking for, call us or drop us an email.
Lunch