Customer Hotline: +65 6593 3691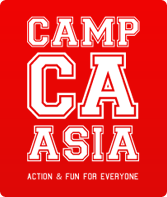 Creative Innovators - Drones
This camp will inspire kids of the future to create and use innovative products through technology – we're talking coding, programming and operating drones!
SUMMER PROGRAM: DRONES - "AERIAL PROGRAMMING"
"Aerial Programming" is a one-of-a-kind fusion camp that aims to impart knowledge from a wide range of disciplines. From the science behind aeroplanes to planting sensors on a drone in flight – This camp serves to build up in your child a diverse set of interests, and the technical know-how. They will gain deep insight into not just the technical, but also the social aspect of drones operation and photography. At the end of this camp, expect your child to have tinkered with a wide selection of drones and microcontroller technologies.
*Ages 5 to 7* and *Ages 8 to 11* - NEW!
Upcoming Dates
2018 Camp Dates
June 18

th to Aug 1st at Stamford American International School
Camp Details
| | | | |
| --- | --- | --- | --- |
| Age | Days | Timing | Price Per Week |
| 5 through 7 | Monday to Friday | 9 am to 3 pm | $710 (No Pro Rata) |
| 8 through 11 | Monday to Friday | 9 am to 3 pm | $710 (No Pro Rata) |
| 12 through 16 | Monday to Friday | 9 am to 3 pm | $710 (No Pro Rata) |
*Price includes a lunch (cooked fresh daily), healthy morning and afternoon snacks and a Camp Asia T-shirt!
Sample Timetable - Drones
Time
Monday
Tuesday
Wednesday
Thursday
Friday
08:30-09:00

Arrival

09:00-10:00
Introduction & Discussion: Paper planes: Building plane parts & theory
Drone Flight: Flight simulation and microdrone flight
Software Engineering 1: Building a showcase project with drones programming
Photo & Film 1:

Observation: How to use a professional drone

Microcontroller Project 1


Discussion: Sensors and project planning


10:00-10:30
Break
10:30-12:00
Aeroplanes: Engines, fight protocol, and flight simulation
Moving Up: Mini drone piloting and programming
Software Engineering 2: Discuss and plan drone project and presentation
Photo & Film 2: Observation and Experiment: How to use a professional drone
Microcontroller Project 2
Execution and presentation of project
12:00 - 13:00
Lunch
13:00-14:00
Aeroplanes vs Drones: Continuation with flight simulation and fundamentals of drones
Overcoming a Maze: Clearing a maze with coding and stunts
Drones Photography:
Taking pictures with the mini drone and editing them

Microcontrollers: Discussion and Observation: Exposure to fundamentals behind microcontrolelrs
Alternative Controls & Wrap-up
Explore alternative controls (eg: Brainwave Control and wrap up of course)
15.00
Afternoon Snack and Home
Some stuff you'll need to know before booking:
These details apply to all camps and both of our campuses.
Dropping Off
Camps kick-off at 9am, but we have free drop off from 8.30 am where children can join in any of our morning activities.
Medical
We have a full time nurse on site for every camp week to manage health checks every morning and administer medication/first aid if it's needed. All camp staff have up-to-date first aid training.
Food
Lunch and snacks are included in the cost of your camp. If your kid is a vegetarian or doesn't/can't eat beef, pork, seafood, dairy or eggs, that's cool - just tell us beforehand in your child's details online. If your child has a nut allergy, don't worry - Camp Asia has a no nut policy.
Bus Service
We offer a highly convenient, safe, secure and sociable bus service to and from camp, calling at a stop near you. Click here for all the info.
Please also check out our FAQs page, and if you can't find what you're looking for, call us or drop us an email.