Customer Hotline: +65 6593 3691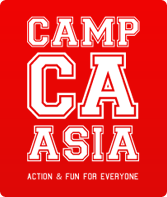 Mad World of Science
Remember your science teacher showing you how hydrogen explodes with a squeaky pop? Or blue litmus paper turning red when dipped in acid? You bet, because you were a kid and it was fascinating to watch.
Your kids will always remember their Mad World of Science camp too, because we make them exciting and hands-on (and ultra-safe, of course). It's loads of fun, and there's a different theme every day. We'll show them scientific stuff in the lab and how it affects the world around them – and stuff they do and see every day. Encourage them to ask. And really s-t-r-e-t-c-h their imagination.
"Samantha especially enjoyed doing all those experiments and learnt so much during her science camp – it is now her new favorite subject!"
Upcoming Dates
2018 Camp Dates:
June 18th to Aug 1st at Stamford American International School
Camp Details
| | | | |
| --- | --- | --- | --- |
| Age | Days | Timing | Price Per Week |
| 6 through 8 | Monday to Friday | 9 am to 3 pm | $650 (No Pro Rata)* |
| 9 through 11 | Monday to Friday | 9 am to 3 pm | $650 (No Pro Rata)* |
*Price includes a yummy lunch, healthy morning and afternoon snacks and an awesome Camp Asia T-shirt
2017 Topics
Sample Timetable
Time
Monday
Tuesday
Wednesday
Thursday
Friday
08:30 - 09:00
Arrival
09:00 - 10:00
Biology? What is biology?
Physics? What is physics? Who is physics?
Engineering - What is engineering, and who uses it?


Engineering - What is engineering, and who uses it?
Chemistry - What is chemistry? And who uses it?
10:00 - 10:30
Snack Break
10:30 - 11:30
Becoming Scientist - How do scientists work? Writing a lab report?

Energy: What does it do?
What is the Strongest Shape?
Gumdrop + Bridge building experiments
Penny Drop Experiment - How does gravity work?
The Mysterious Ooblek! Is it a solid or a liquid?
11:30-12:30
The Marshmallow Challenge - How high can you build?
Spinning Water Cups - What else affects spacecraft?
What can gas do? Mentos and gas experiment
12:30-13:00
Lunch
13:00-14:00
Funky Flowers - How do plants work?
The Pikachu Phenomenon- How does electrity flow?
How do planes fly?

Lunar Landers - Can you land safely on the moon?
Homemade ice cream! How does temperature affect the states of matter?
14:00-15:00
To Eat, or Not to Eat? How do plants get their seeds around?
Building Ciruits - Can we light a light bulb?
Paper Airplane Challenge - Can you fly a plane?
Elephant Toothpaste Chemical reactions galore
15:00
Home
Some stuff you'll need to know before booking:
These details apply to all camps and both of our campuses.
Dropping Off
Activities kick off at 9 am, but we have free drop off from 8.30 am where children can join in a free choice activity.
Medical
We have a full time nurse on site for every camp week to manage health checks every morning and administer medication/first aid if it's needed. All camp staff have up-to-date first aid training.
Food
Lunch and snacks are included in the cost of your camp. If your kid is a vegetarian or doesn't/can't eat beef, pork, seafood, dairy or eggs, that's cool. Just tell us beforehand in your child's details online… or most other diet needs come to that. If your kid has a nut allergy, don't worry, we don't go near there either Camp Asia has a no nut policy.
Bus Service
We offer a highly convenient, safe, secure and sociable bus service to and from camp, calling at a stop near you. Click here for all the info.
Please also check out our FAQs page, and if you can't find what you're looking for, call us or drop us an email.