Customer Hotline: +65 6593 3691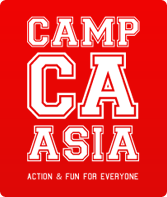 Magic
Magic
Magic isn't just a great tool to entertain.
With the aid of magic, one can learn to boost his confidence, approach various situations better, improve her public speaking abilities, break the ice in social situations, grow creatively, think spontaneously, improve psychomotor responses and more!
Magic is a great way to make new friends, add spice to your social life and a FANTASTIC way to stay the centre of attraction in a group! What better way to learn magic then from a Professional !
Categories of effects
Production:
The Magician produces something from nothing—a rabbit from a hat, a fan of cards, a shower of coins. All of these effects are productions.
Vanish:
The Magician makes something disappear—a coin, milk from a newspaper, an assistant from a cabinet.A vanish, being the reverse of a production, may use a similar technique, in reverse.
Transformation:
The Magician transforms something from one state into another—a silk handkerchief changes colour, a lady turns into a tiger. A transformation can be seen as a combination of a vanishand a production.
Restoration:
The Magician destroys an object & restores it back to its original state, a rope is cut, a newspaper is torn, a woman is sawn in half, then they are all restored to their original state.
Teleportation:
The Magician causes something to move from one place to another—a borrowed ring is found inside a ball of wool, an assistant from a cabinet to the back of the theatre. When two objects exchange places, it is called a transposition: a simultaneous, double teleportation.
Levitation:
The Magician defies gravity, either by making something float in the air, or with the aid of another object (suspension)—a silver ball floats around a cloth, an assistant floats in mid-air, another is suspended from a broom, a scarf dances in a sealed bottle

Penetration:
The Magician makes a solid object pass through another—a set of steel rings link and unlink, a candle penetrates an arm, swords pass through an assistant in a basket, a saltshaker penetrates the table-top,

Prediction:
The Magician predicts the choice of a spectator, or the outcome of an event under seemingly impossible circumstances—a newspaper headline is predicted, the total amount of loose change in the spectator's pocket, a picture drawn on a slate.
Many magical routines use combinations of effects. For example, in "cups and balls" a Magician may use vanishes, productions, penetrations, teleportation and transformations as part of the one presentation.
"Max (8) put on a full magic show for our friends at dinner. He was really good. Thanks so much Jonathan & Adina"
Upcoming Dates
Camp Dates:
June 18th to Aug 1st at Stamford American International School
Camp Details
| | | | |
| --- | --- | --- | --- |
| Age | Days | Timing | Price Per Week |
| 6 through 12 | Monday to Friday | 9 am to 3 pm | $650 (No Pro Rata)* |
*Price includes a yummy lunch, healthy morning and afternoon snacks and an awesome Camp Asia T-shirt
Sample Timetable
Time
Monday
Tuesday
Wednesday
Thursday
Friday
08:30-09:00
Arrival
09:00-10:00
Hello everybody

Showtime

My first Magic Trick
4 Rules of Magic Appearing silk / wand Torn & Restored
Misdirection Coin Tricks / 3 Card Ball Tricks
Putting on a Show Levitation / Rubber Band / Cards
Putting on a Show What's My Style? Solo or Team?
10:00-10:30
Break
10:30-11:30
Appearing Silk Appearing Straw / Wand Appearing Card
Vanishing Coins Coin Tricks
Levitating / Floating Levitating small objects
Card Tricks Easy
Choreography & Practice small Off Stage Tricks
11:30-12:30
Torn & Restored Hanky /Card
3 Card Monte 3 Card with a twist
Rubber Band Tricks
Stage Illusions Umbrellas thru Head Ropes Thru Body
Choreography & Practice Illusions Stage Tricks
12:30-13:00
Lunch
13:00-14:00
Cups and Balls Routine
Appearing Balls Vanishing Balls Tricks w Balls
Card Manipulation Card Shuffling Card Sleights
Stage Illusions Appearing People Vanishing Peopl

Performing for Classmates
14:00-15:00
Colour Changing Cards

Multiplying Balls

Rope Tricks
Stage Illusions

SHOWTIME
15:00
Afternoon Snack and Home
Some stuff you'll need to know before booking:
These details apply to all camps and both of our campuses.
Dropping Off
Activities kick off at 9 am, but we have free drop off from 8.30 am where children can join in a free choice activity.
Medical
We have a full time nurse on site for every camp week to manage health checks every morning and administer medication/first aid if it's needed. All camp staff have up-to-date first aid training.
Food
Lunch and snacks are included in the cost of your camp. If your kid is a vegetarian or doesn't/can't eat beef, pork, seafood, dairy or eggs, that's cool. Just tell us beforehand in your child's details online… or most other diet needs come to that. If your kid has a nut allergy, don't worry, we don't go near there either Camp Asia has a no nut policy.
Bus Service
We offer a highly convenient, safe, secure and sociable bus service to and from camp, calling at a stop near you. Click here for all the info.
Please also check out our FAQs page, and if you can't find what you're looking for, call us or drop us an email.