Customer Hotline: +65 6593 3691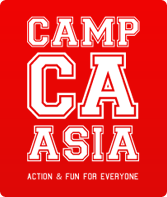 Math Mania
Children will increase their math abilities through game playing, number exploration and building conceptual frameworks. Addition, subtraction, multiplication, fractions, graphing, estimation and story problems are just some examples of mathematics covered at Math Mania Camp. We encourage the children to be inquisitive and ask questions as we cover different themes each day. And of course, we have fun!
"Camp Asia provided a great Maths course and made problem solving enjoyable for John, what a fun way for him to improve his mathematical ability!"
Upcoming Dates
Camp Details
| | | | |
| --- | --- | --- | --- |
| Age | Days | Timing | Price Per Week |
| 6 through 8 | Monday to Friday | 9 am to 3 pm | $650 (No Pro Rata) |
*Price includes a yummy lunch, healthy morning and afternoon snacks and an awesome Camp Asia T-shirt.
Sample Timetables
Time
Monday
Tuesday
Wednesday
Thursday
Friday
8:30-9:00
Arrival
9:00 -10:00
Snag a Spoon- Logical & Spatial Exercise
Tic Tao Toe Percents- Logical & Spatial Exercise
Amazing Equation Race- String it up
Battleships Challenge- Plot the graph
Shapes- Circle Measurements
10.00-10.30
Snack
10:30-11:30
Multiplication - US Map
Percent Flash - Solve the Problem
Group Math Investigation
Lost Redcoat - Find the way out
Fun Cube and Surface Area - 2D & 3d Shapes
11:30-12:30
Decimals - Games & Challenges
Temperature Game - Calculate the Temperature
Group Math Investigation
Stock Market - Discussion of Graphs
Tic Tac Toe Circle - Geometry
12:30-13:00
Lunch
13:00-14:00
Defensive Multiplication - Solve the Problem
Group Math Investigation
Tic Tac Toe Equations
Group Math Investigation
Toothpick Shape Puzzles - Logical & Spatial Exercise
14:00-15:00
Proper Proportions - Maths Games
Group Math Investigation
Metric Conversion Game - Centimeters & Millimeters
Group Math Investigation
Marshmallow and Spaghetti Towers - Build the Tower
15:00
Afternoon Snack and Home
Some stuff you'll need to know before booking:
These details apply to all camps and both of our campuses.
Dropping Off
Activities kick off at 9 am, but we have free drop off from 8.30 am where children can join in a free choice activity.
Medical
We have a full time nurse on site for every camp week to manage health checks every morning and administer medication/first aid if it's needed. All camp staff have up-to-date first aid training.
Food
Lunch and snacks are included in the cost of your camp. If your kid is a vegetarian or doesn't/can't eat beef, pork, seafood, dairy or eggs, that's cool. Just tell us beforehand in your child's details online… or most other diet needs come to that. If your kid has a nut allergy, don't worry, we don't go near there either Camp Asia has a no nut policy.
Bus Service
We offer a highly convenient, safe, secure and sociable bus service to and from camp, calling at a stop near you. Click here for all the info.
Please also check out our FAQs page, and if you can't find what you're looking for, call us or drop us an email.