Customer Hotline: +65 6593 3691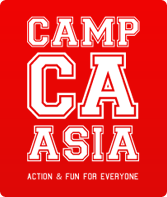 Super Sports
Super Sports provides your kids with the chance to train with Real Madrid Foundation School every morning, including both physical and technical lessons. They will learn new skills, develop a better understanding of the game and more! It gets even better, the afternoon is packed with a variety of sports, Swimming, Basketball, Tennis and general games!
"Super Sports gave my kids the opportunity to do a variety of sports throughout the week - try out new ones and practice those they loved! A great way for them to exercise all that energy during the holidays!"
Upcoming Dates
Camp Dates:
Camps will be advertised soon!
Camp Details
| | | | |
| --- | --- | --- | --- |
| Age | Days | Timing | Price Per Week |
| 6 through 8 | Monday to Friday | 9 am to 3 pm | $650 - 5 days (No Pro Rata)* |
| 9 through 11 | Monday to Friday | 9 am to 3 pm | $650 - 5 days (No Pro Rata)* |
| 12 through 16 | Monday to Friday | 9 am to 3 pm | $650 - 5 days (No Pro Rata)* |
*Price includes a yummy lunch, healthy morning and afternoon snacks and an awesome Camp Asia T-shirt
Sample Timetable
Time
Monday
Tuesday
Wednesday
Thursday
Friday
08:30 - 09:00
Arrival
09:00 - 10:00
Soccer

Soccer

Soccer

Soccer

Soccer

10:00 - 10:30
Break
10:30 - 11:30
Netball
Swimming
Athletics
Swimming
Hockey
11:30 - 12:30
Tennis
Badminton
Tennis
Team Building
Judo
12.30 - 13:00
Lunch
13:00 - 14:00
Games
Team Building
Games
Judo
Baseball
14.00 - 15:00
Basketball
Softball
Basketball
Badminton
Games
15:00
Afternoon Snack and Home
Some stuff you'll need to know before booking:
These details apply to all camps and both of our campuses.
Dropping Off
Activities kick off at 9 am, but we have free drop off from 8.30 am where children can join in a free choice activity.
Medical
We have a full time nurse on site for every camp week to manage health checks every morning and administer medication/first aid if it's needed. All camp staff have up-to-date first aid training.
Food
Lunch and snacks are included in the cost of your camp. If your kid is a vegetarian or doesn't/can't eat beef, pork, seafood, dairy or eggs, that's cool. Just tell us beforehand in your child's details online… or most other diet needs come to that. If your kid has a nut allergy, don't worry, we don't go near there either Camp Asia has a no nut policy.
Bus Service
We offer a highly convenient, safe, secure and sociable bus service to and from camp, calling at a stop near you. Click here for all the info.
Please also check out our FAQs page, and if you can't find what you're looking for, call us or drop us an email.