Customer Hotline: +65 6593 3691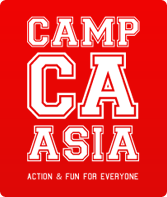 Parkour
A special camp program for kids during the hoilday season designed to give a complete and immersive introduction to parkour – the art of movement.
The parkour camp will provide fundamentals of parkour training and what it means to move focusing on key components of parkour, like jumping, climbing vaulting, balancing and landing.
What they will Learn:
Landing Basics
Breaking Falls – Rolls and other break fall techniques
Jumping Fundamentals
Vaulting – overcoming medium height obstacles
Climbing – Overcoming high obstacles
Rail Balancing
Benefits
Improve Co-ordination
Improve Functional Fitness
Great awareness of self and surroundings
Greater creativity
Develop Self Confidence
Improved body and mind intelligence
Safety is always our number one priority. Kids will learn to understand their body, their capabilities as well as their limits. Learning parkour actually makes them safer, as they become stronger, more co-ordinated and more resilient, along with specific techniques for breaking falls.
"I'm so glad that I've been recommended by fellow parents from my daughter's class. She has totally enjoyed her time there and she has been showing me a lot of skills she learnt from the camp."
Yee Chung
Upcoming Dates
Camp Dates:
June 18th to Aug 1st at Stamford American International School
Camp Details
| | | | |
| --- | --- | --- | --- |
| Age | Days | Timing | Price Per Week |
| 7 through 12 | Monday to Friday | 9 am to 3 pm | $650 (No Pro Rata)* |
*Price includes a yummy lunch, healthy morning and afternoon snacks and an awesome Camp Asia T-shirt
Some stuff you'll need to know before booking:
These details apply to all camps and both of our campuses.
Dropping Off
Activities kick off at 9 am, but we have free drop off from 8.30 am where children can join in a free choice activity.
Medical
We have a full time nurse on site for every camp week to manage health checks every morning and administer medication/first aid if it's needed. All camp staff have up-to-date first aid training.
Food
Lunch and snacks are included in the cost of your camp. If your kid is a vegetarian or doesn't/can't eat beef, pork, seafood, dairy or eggs, that's cool. Just tell us beforehand in your child's details online… or most other diet needs come to that. If your kid has a nut allergy, don't worry, we don't go near there either Camp Asia has a no nut policy.
Bus Service
We offer a highly convenient, safe, secure and sociable bus service to and from camp, calling at a stop near you. Click here for all the info.
Please also check out our FAQs page, and if you can't find what you're looking for, call us or drop us an email.