Customer Hotline: +65 6593 3691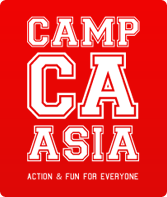 Passion for Art
They say there's an artist in every child and we're gonna help bring out the artist in yours.
At our Passion for Art camp, we're hot on not just creating art but understanding it too. The history, appreciation and different techniques.
Don't be surprised when your kids come home talking about neolithic, classical, romantic, impressionist and abstract impressionist, pointillist, pop, minimalist art … these are the styles we'll be talking about. Every day, they'll create their own piece of art using all kinds of techniques like painting, drawing, printing, recycling and ceramics, to name but a few.
At the end of the week the kids will proudly display their masterpieces with a gallery opening. We'd love you to come along, and we know they would too.
"My daughter Millie loves Camp Asia! She comes home with a different creation every day that she has made in her favorite lesson art."
Upcoming Dates
Holiday Dates
June 18

th to Aug 1st

at Stamford American International School
Camp Details
| | | | |
| --- | --- | --- | --- |
| Age | Days | Timing | Price Per Week |
| 6 through 8 | Monday to Friday | 9 am to 3 pm | $650 (No Pro Rata)* |
| 9 through 11 | Monday to Friday | 9 am to 3 pm | $650 (No Pro Rata)* |
*Price includes a lunch (cooked fresh daily), healthy morning and afternoon snacks and a Camp Asia T-shirt
2018 Topics
Summer Holiday Programs
| | | | | | | |
| --- | --- | --- | --- | --- | --- | --- |
| Programs | Jun 18-22 | Jun 25-29 | Jul 2-6 | Jul 9- 13 | Jul 16-20 | Jul 23-27 |
| Elements of Art (ages 6 to 8) | | | | | | |
| Exploring Art Styles (ages 6 to 8) | | | | | | |
| Walking with Artist (ages 9 to 11) | | | | | | |
Sample Timetable
Time
Monday
Tuesday
Wednesday
Thursday
Friday
08:30 - 09:00
Arrival
09:00 - 10:00
What is your passion? An introduction to art, art history, and each other
What is Classicism? Expressing meaning with line - Discussion and activity
What is Impressionism? Expressing meaning with light - Discussion and activity
What is POP art? Expressing meaning with symbols - Discussion and activity
What is Abstract Expressionism? Expressing meaning with gesture - Discussion and activity
10:00 - 10:30
Snack Break
10:30 - 11:30
Ancient Art: Neolithic cave paintings - Lascaux animal activity and cave art installation
Column design and 2D large-scale column making
Pointillism modern genre paintings
POP Art appropriation self-portrait collages
Blindfolded movement drawings
11:30 - 12:30
Ancient Art: Egyptian art - Terra cotta portrait heads
What is Romanticism? Expressing meaning with color - Discussion and activity
Inspiration and influences: Japanese print making in the Gyotaku tradition
What is Minimalism? Expressing meaning with form - Discussion and activity
Art history detective scavenger hunt
12.30 - 13:00
Lunch Break
13:00 - 14:00
Sketch Workshop - Egyptian patterns and hybrid creatures
Sketch Workshop - drawing drapery and still life
Sketch Workshop - Plein Air pastels
Sketch Workshop - emotional drawing study
Gallery set up and group 'artist critique'
14.00 - 15:00
Reflection and discussion
Reflection and discussion
Reflection and discussion
Reflection and discussion
Gallery opening and celebration
15:00
Afternoon Snack and Home
Some stuff you'll need to know before booking:
These details apply to all camps and both of our campuses.
Dropping Off
Camps kick-off at 9am, but we have free drop off from 8.30am where children can join in any of our morning activities.
Medical
We have a full time nurse on site for every camp week to manage health checks every morning and administer medication/first aid if it's needed. All camp staff have up-to-date first aid training.
Food
Lunch and snacks are included in the cost of your camp. If your kid is a vegetarian or doesn't/can't eat beef, pork, seafood, dairy or eggs, that's cool - just tell us beforehand in your child's details online. If your kid has a nut allergy, don't worry - Camp Asia has a no nut policy.
Bus Service
We offer a highly convenient, safe, secure and sociable bus service to and from camp, calling at a stop near you. Click here for all the info.
Please also check out our FAQs page, and if you can't find what you're looking for, call us or drop us an email.