Customer Hotline: +65 6593 3691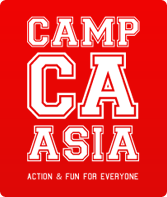 Real Madrid FAQs
Training Matters
How experienced must my child be to join you?
No prior experience is required! We welcome all who wish to join and we do not turn anybody away because of lack of experience or skill. It does not matter which team you support as well - we are open for anybody who loves the sport and wishes to train with the greatest club in world football history.
Are girls welcome to join?
Of course! We welcome boys and girls alike to join us at our training sessions and our training sessions are currently co-ed.
What time should my child arrive at training, and what should he/she bring?
We encourage your child to arrive at least 10 minutes and ready for training so that he can mingle with his friends and mates.
As for equipment, your child should be dressed in comfortable football clothing (jersey and shorts), as well as football boots, socks and shinguards. Your child should also have a full bottle of water to be kept pitchside for water breaks.
How is your training programme organised?
Our training programmes are organised by blocks of 10 sessions and aligned with the school year. When you sign up for training with us, we are committed to providing your child with weekly football training during the 10 sessions specified upon sign-up.
For the sake of your child's development and to ensure that your child's progress is in step with that of his/her teammates, your child should attend every weekly training session that has been arranged for your child in each term.
My child wants to train with us more than once a week, how do I go about increasing his/her training frequency?
Great! We believe that training multiple times a week will accelerate each player's recommendation/development, so if you are interested, let us know what your child's weekly schedule is and we will recommend you the additional sessions that you take part in.
I signed my child up for one training session per week, does this mean I can send my child to any of your training sessions each week?
Your child should attend training at the appointed training session that we have reserved a space for him/her. As a football academy, our commitment to your child is the same commitment we give to every child under our watch. This means that there are fixed spaces allotted for each player every week and these should be adhered to as a rule.
What happens if my child misses training?
For the sake of your child's development and to ensure that your child's progress is in step with that of his/her teammates, your child should attend every weekly training session that has been arranged for your child in each term.
Do the participants take part in matches?
We believe that receiving match experience significantly aids a child's football and character education and, as such, we do provide various opportunities for our players to take part in friendly matches that are deemed to be suitable for their abilities and development.
Are family members allowed on the pitch?
As the presence of family members on the pitch has a tendency to distract players and consequently affect training for the player, his teammates and the coach, we seek family members' understanding to refrain from entering the pitch while training is in session, to ensure that our coaches and players can remain focused on training.
Weather & Emergency
What happens if it rains?
Coping with the weather is part and parcel of an outdoor game like football. If there is no lightning risk, we will proceed with training as per normal, provided that the rain is not so heavy as to impede training.
Our main concern is with lightning risk. We take guidance from both information provided by the National Environment Agency (NEA) as well as weather observations at the site itself. If needed we will move training inside to Stamford Arena.
What about the haze?
For haze conditions, we take guidance from the PSI readings published by the NEA, in particular the 3-hour PSI for Singapore and the West and Central regions of Singapore (as the case may be).
Taking guidance from NEA and the practice of international schools in Singapore, we will take the following actions based on the last available 3-hour PSI reading before the start of training:
< 100: Training will proceed as usual.
> 100: Training will be moved to Stamford Arena indoors
How will we proceed in case of accident/injury?
In the event of an accident, first aid will be administered to children in our care, and the emergency services will be called if necessary, unless advised to the contrary. During our weekly program, essential medication must be handed to your coach for safe-keeping. As we take our duty of care very seriously, all Camp Asia staff are certified in First Aid and CPR conducted by the American Red Cross and these staff have also undergone training in anaphylaxis management.